Makeup mistakes. Whether it's wearing too much or just applying it all wrong – we're all guilty of them. If you've ever had a mishap with makeup, check out the following tips on how to fix them:
Mistake #1: You over-concealed your undereye area.
The fix: Wet a makeup sponge and squeeze out the excess water. Gently dab the sponge under your eye to dampen the area. Using the pad of your ring finger, lightly smooth the area to blend out the concealer. Repeat the process if necessary.
Mistake #2: You were really heavy-handed with your blush.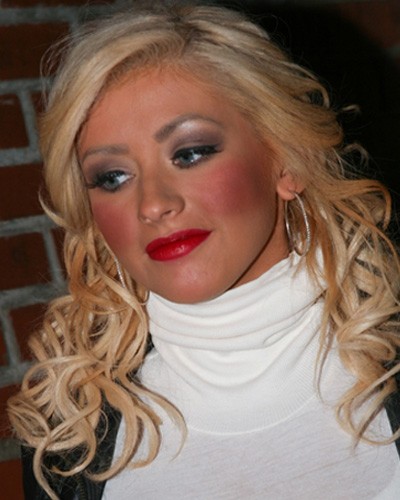 The fix: If you don't mind starting over, you could always use a makeup wipe. If you're strapped for time, take a clean powder brush and swipe it over your cheeks in a circular motion. The clean brush should remove the extra color. As your brush picks up the color from your cheeks, make sure you wipe off the brush periodically.
Mistake #3: Your foundation is way too dark for your skin.
The fix: If you've got a lighter color foundation laying around, you can mix the light and dark and then apply it to your face. Another option is to lightly apply the foundation and make sure you blend it up toward your hairline, back toward your ears, along your chin and down your neck. A dead giveaway that your foundation is too dark is when your face doesn't match your neck.
Mistake #4: You applied your eyeliner too thick or too intense.
The fix: One easy way to fix eyeliner problems like this is to go for a smoky effect – use a stiff eyeshadow brush to blend out the color. You could also use a cotton bud dipped in eye makeup remover to gently remove the eyeliner.
Mistake #5: You applied way too much makeup all over your face.
The fix: If you want to do intense makeup, pick one feature and focus on that. If you do dark eyeshadow, choose a neutral color for your lips. If you want to wear a darker shade on your lips, either use neutral colors on your eyes or just go with mascara. Sometimes putting on too much makeup can be the result of your bathroom lighting. Try to apply makeup near natural light – it will give you a much better gauge of how it all looks.
What else do you consider a makeup mistake?