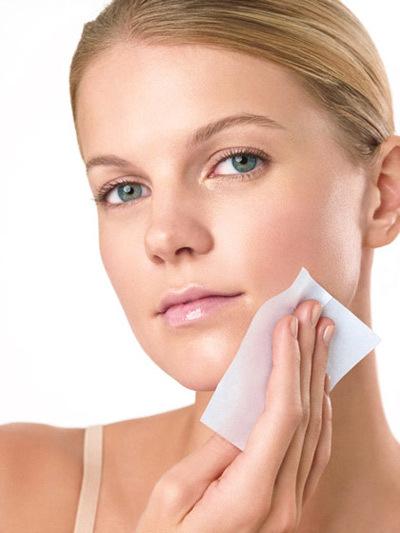 Some days I wake up, drag my tired self to the bathroom to begin getting ready and when I catch a glimpse of myself in the mirror and look at myself without makeup I want to run away. I can't help but focus on the unevenness, redness and breakouts (when I have them). Other days, like today, I think hey, my skin doesn't look half bad.
I know that giving your skin a rest from makeup is a good thing, but I can never seem to bring myself to just not wear makeup. And it's not even totally about being self-conscious without it—makeup is a hobby of mine and I enjoy wearing it. I love trying out new combinations and techniques and figuring out what does and doesn't work on my face.
Sunday is usually my day to get things done around the house, blog, go to the gym, spend time with family or grocery shop. It's usually a pretty low key day. Even though there's really not much going on for me on Sundays, I always go through my usual makeup routine which includes foundation, concealer, blush, eyeshadow/liner and mascara. I might go through that whole routine even though I'm just running out to Target! It's just habit.
So, I've decided that going forward I'm going to try to institute a personal no makeup Sunday policy. Those of you reading this who really know me, I'm sure your jaws have collectively dropped. When you think about it though, there are a bunch of great reasons to skip makeup application one (or more) day(s) a week:
It will let your skin breathe and heal. Not putting foundation or concealer on your face will allow your skin to restore itself. If you're suffering from breakouts, your skin can just work on repairing itself without anything caked on it. If you sometimes find your eyes getting irritated from your eye makeup or your skin reacts to certain products, you can avoid any sensitivity or irritation by just not putting anything on.
It will save you time. I usually take about 15 minutes to do my makeup in the morning. Why bother on a lazy day? Spend those extra 15 minutes at the gym, with your family or even sleeping in a little longer!
It will save you money. Wear an expensive foundation? Stretch the time one bottle lasts by not using it one day per week.
You'll look more youthful. Sometimes foundations, powders and concealers can settle into fine lines on the face or accentuate dry patches. When you skip makeup, those flaws won't show as prominently and your skin will just look natural.
I totally understand the issue of being self-conscious without makeup. If you can't commit to or just plain don't want to not wear makeup, try cutting down a little. There have been days where I've skipped foundation and just used some concealer on breakouts or areas of redness. It makes your face look and feel lighter and gives it a break from absorbing whatever makeup you apply.
I still plan to continue with my regular skin care routine, which includes cleansing (exfoliating once or twice per week), moisturizing, using an eye cream and applying lip balm throughout the day.
This is definitely not a new concept, but it's one that's new to me. Are there days you forgo wearing makeup?