I don't know about you, but I can't stand when my nails and cuticles look ragged and unkempt. Though I don't often put polish on my fingernails, my toenails are never bare. But I don't just slap on a coat of nail polish, there's a lot more that I do beforehand. Here's how to keep your nails looking great:
What you'll need:
Nail file – medium grain
Nail file – coarse/fine grain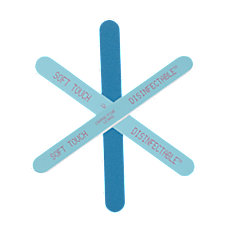 Stainless steel nail file (with pointed end)
Wooden manicure stick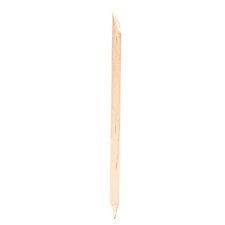 Double-sided metal cuticle pusher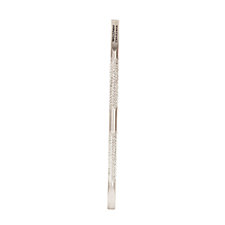 Buffing block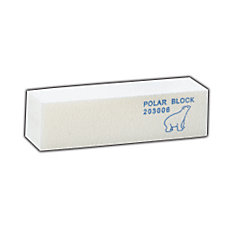 Cuticle oil or Vitamin E serum (I use Beauty Matrix Nail Fortifier)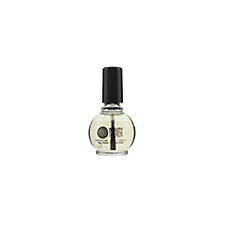 First of all, you'll want to take care of your nails after you've showered or bathed. This will ensure that your cuticles are soft. Start by using your wooden manicure stick to gently push back your cuticles.
Then, take your double-sided metal cuticle pusher and softly run it along the sides of your nails toward your cuticles and around the perimeter of your cuticle. This will help remove any cuticle remnants that might have grown with your nails.
Using your medium grain nail file, file your nails down to your desired length. I usually file mine in a square shape with rounded corners. I never, ever use nail clipper on my nails. I just make sure to take care of my nails often so I don't have to file them down too much.
Next, take your stainless steel nail file and run the pointed edge under your nails. This will remove any debris as well as bits of nail from the filing process. You can then use your fine grain or stainless steel nail file to smooth out the edges of your nails.
Use your buffing block to smooth out any ridges on your nails.
Massage cuticle oil or Vitamin E serum into your cuticles and nails.
I use the same exact process for both my fingernails and toes. If I'm going to be applying a colored nail polish, I first apply a ridge filling polish (I use Bridge the Ridge Nail Treatment), a base coat (I use OPI Natural Nail Base Coat), then the nail polish. If not, I usually just put a clear polish on my nails. My favorite is Sally Hansen Hard as Nails.
Here's to pretty nails!