I love oatmeal. It's easy to make and it's a quick breakfast. It's got lots of health benefits too—it can lower cholesterol, has antioxidants, is high in fiber, can ward off certain diseases and much more.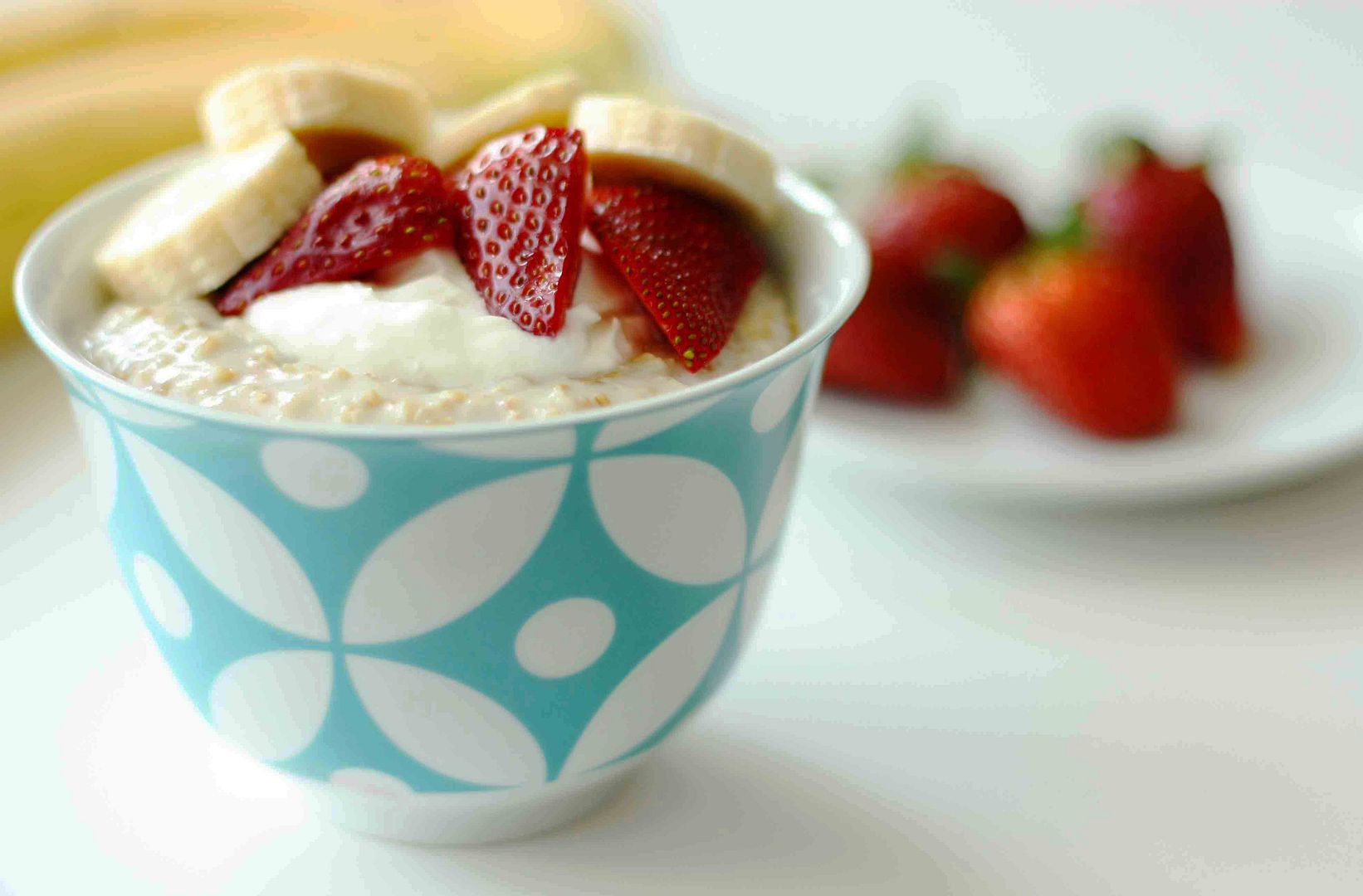 But, sometimes it does get boring. Here are a few ways to spice up your oatmeal without adding a ton of calories:
Take a cue from a classic sandwich and stir in a dollop of peanut butter and jam.
Pick a fruit, any fruit. Bananas, apples, blueberries or strawberries are all great choices. If you have a little extra time, you could cook bananas or apples to caramelize them and add extra sweetness.
No time for fresh fruit? Pick a dried fruit (or combine a few) like prunes, raisins, cranberries, apricots or berries.
Stir in some vanilla or almond extract.
Are you a chocolate lover? Sprinkle some chocolate shavings over the top.
There are a bunch of varieties of granola out there. Pick one and stir it in.
Add a dash of cinnamon.
Stir in a small amount of Nutella.
Mix in shaved coconut.
Sprinkle brown sugar over the top.
Drizzle maple syrup or honey on top.
Add almonds, pecans, walnuts, cashews or any other kind of nut.
What other ways do you spice up an otherwise plain breakfast?